Real Estate Development Services for all Phases of Your Project
Black Diamond Real Estate Advisors offers a full range of real estate development and project management services; from project conception to completion, including due diligence, feasibility, and underwriting phases, all the way through design, permitting, construction and disposition. We can even assist in assembling capital at any level of the capital stack to make your project a reality.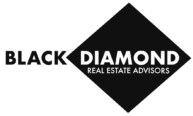 We are an established and respected real estate development firm specializing in planning and managing large scale and complex projects. We specialize in the Life Sciences, Biotech, Academic, Commercial, and Multi-family Residential sectors. View our diverse portfolio of ongoing and completed development projects with some of the most prestigious firms and institutions.
Development & Project Managment
Black Diamond Real Estate Advisors will supervise and lead the development of the entire project, facilitating and driving the project to meet the Owners goals including budget and the milestones established in the project schedule. Our deep and diverse experience and our technical understanding of the financial, entitlement, contracting, design and construction components of any project allows us to proactively anticipate issues and mitigate the risk of unforeseen problems throughout the development lifecycle.
Pre-Construction & Design Management
Leverage our expertise in the pre-construction planning and design phase of the project. Black Diamond Real Estate Advisors will assist in the selection and procurement of the design and development team to get the project started and provide leadership throughout the process ensuring timely achievement of goals while monitoring overall budget, schedule, program, esthetics, and quality.
During the Construction phase of a project, Black Diamond Real Estate Advisors can represent the owner driving the three key components of any construction project – quality, schedule and budget.
We assist property owners, developers, and investors through the initial due diligence phase, helping all interested parties to understand the financial and physical facts of the property, including but not limited to:
The information gleaned during the due diligence phase is instrumental in moving on to the next phase, the financial feasibility of the project.
Entitlements & Permitting
Let us assist in navigating the complexities of the entitlement and permitting process.  Our team has extensive experience working with land use professionals (including outside counsel, municipalities, and planning boards) to develop effective strategies obtain required entitlements and permits (re-zoning, variances, special permit provisions, etc.) and prepare proper documentation and compelling presentation materials to achieve the desired entitlements and permits.
Project Feasibility Analysis
Our team will assist the Owner and investors in the underwriting and assessment of financial feasibility of the Project.  Together we evaluate the Project program and develop a detailed project budget including:
With these findings, Black Diamond Real Estate Advisors will assist the owner in the development of a financial model for use in internal evaluation and for the solicitation of equity and debt financing.
Financial Modeling & Project Underwriting
We work with the Owner's team to develop an excel-based financial model of a project using development costs, revenues and expenses along with cash flow timing. The model enables us to project project-level returns as well as managing partner and investment partner splits for use in internal evaluation and for the solicitation of equity and debt financing.
Marketing & Leasing Support
Look to Black Diamond Real Estate Advisors for assistance in producing marketing materials, developing lease proposals and negotiation of lease terms for a multitude of project types including in the highly specialized and technically complex world of Biomedical research space.
If you are seeking investment or development partners for your development project, contact us.  We have extensive industry experience and trusted relationships in the real estate development and investment world to provide assistance to property owners seeking investment partners for just about any type of real estate development project or investment of any size.
Seeking industry knowledge? Black Diamond Real Estate Advisors team has provided expert witness testimony in numerous real estate and construction related disputes based on our reputation as experienced industry professionals.