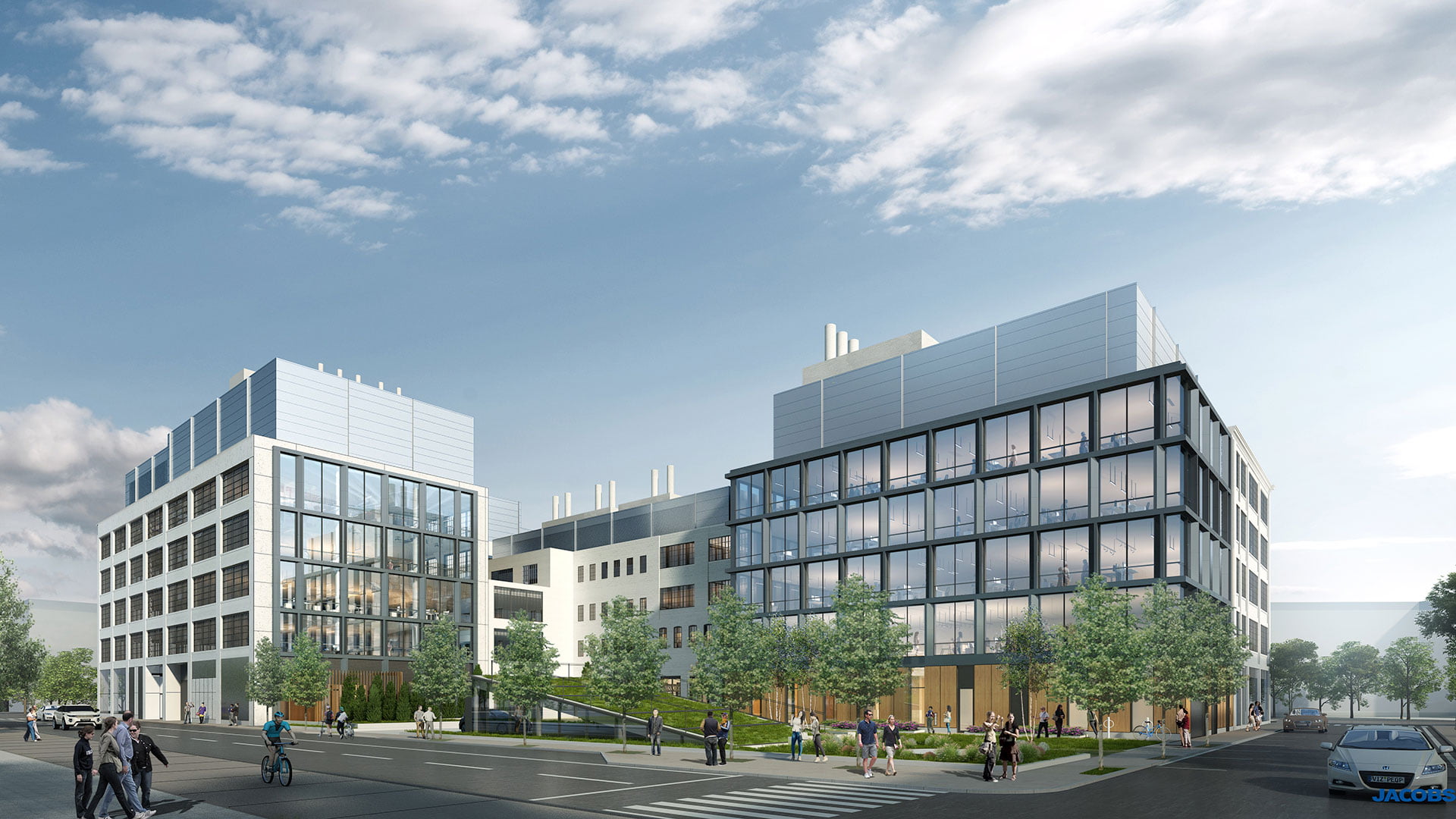 The Engine | 750 Main Street, Cambridge, MA
Black Diamond (BDREA) was brought in by MIT Investment Management Company (MITIMCo) at the very conception of their plan to redevelop 750 – 730 Main Street. BDREA has worked closely with MITIMCo to ensure that core and shell buildings are designed to accommodate today's Biomedical / Pharmaceutical research and development tenants while also maintaining a flexible, "future proof" core and shell designed to accommodate research firms well into the future.
Early on, BDREA advised MITIMCo on their business plan and underwriting of the redevelopment, permitting strategy, leasing strategy, budgeting and scheduling. BDREA was instrumental in permitting this redevelopment "as-of-right", avoiding a long, costly, and risky public review process.
BDREA worked directly with MITIMCo:
Underwrite the project
Supervise and lead development
Assist the project team during the permitting and entitlement phase
Manage the pre-construction and construction phase to meet owner's objectives
Facilitate, achieve and monitor milestones
Develop, monitor, and advise on budgets
Establish project controls and procedures
Provide assessments and reporting with recommended actions
After signing on The Engine to lease the entire space, the BDREA role expanded to manage the turnkey delivery of the lab, fabrication space, shop space and office space as defined by The Engine.
BDREA successfully lead the project through the challenges of the COVID-19 pandemic managing city ordered construction moratorium, on-site COVID-19 protocols, supply chain issues and cost escalations. The projected is scheduled for completion in the fall of 2022 within budget despite the challenges of these times.
The core and shell project include renovation, replacement and expansion of the existing buildings and three levels of underground parking. Polaroid Company formerly occupied the building for office and lab space.
This project consists of approximately 184,000 square feet of office/R&D/retail space distributed over 2 renovated buildings that will be supported by approximately 138 vehicle parking spaces contained in four levels of below grade parking.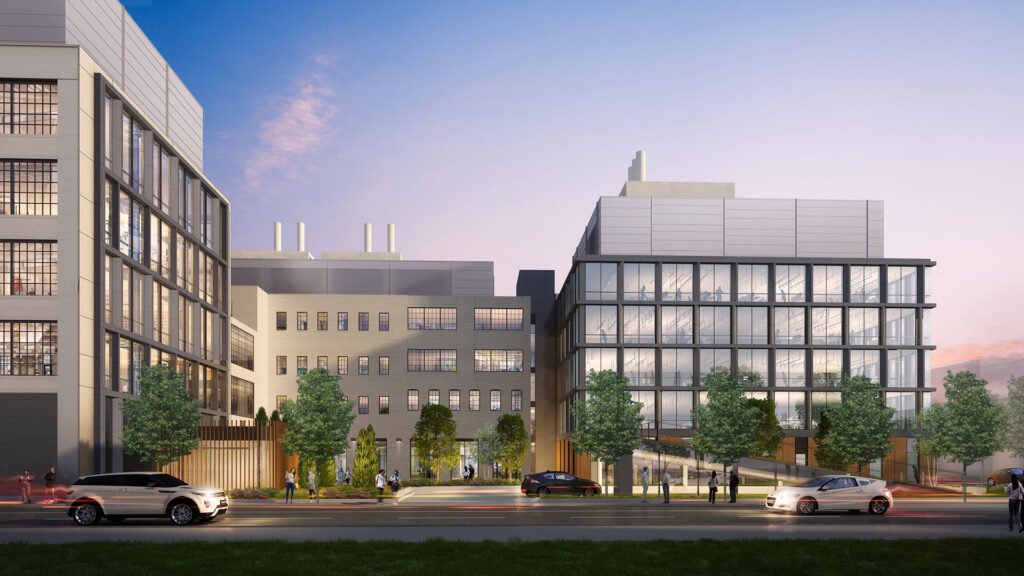 The property's anchor tenant, The Engine, invests in early stage "tough tech" companies that have long been underserved by the traditional investment ecosystem, leaving many breakthrough ideas stuck in the lab. The Engine is a new model of venture capital firm and has provided dozens of forward-looking entrepreneurs with critical access to capital, industry know-how, and specialized equipment.
At 750 Main Street, the Engine will further foster transformative technology that takes the long view, solving the world's important challenges through the convergence of breakthrough science, engineering, and leadership.